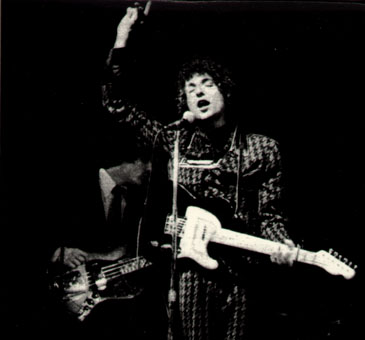 This is the inside cover. Yes, I see you got your brand new hounds tooth suit! This electric set photo matches nicely with the front cover, too.

Maybe I was a little slow catching on, so I'll include this factoid for the uninitiated: "Guitars Kissing & the Contemporary Fix" is the title of the 21st chapter of Tarantula. FWIW.
Front cover. Acoustic set
Back cover. Track listings.
CD sleeves.