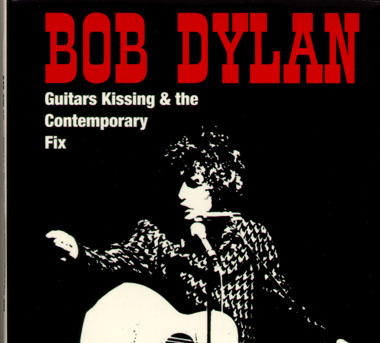 This is the front cover. A pretty nifty houndstooth suit, too! Read somewhere that it was stitched up by the fellow in Toronto who'd made The Hawks' stage suits.

If it weren't obviously taken during an acoustic set (disc 1), I'd wonder if the photographer just happened to catch Dylan amidst the "infamous Judas incident." Maybe Bob's just tryin' to get his eyes focused on the harp well enough to see what key it is.

Use the icons below to see other scans.
Back cover. Track listings.
Inside cover. Electric set.
CD sleeves..