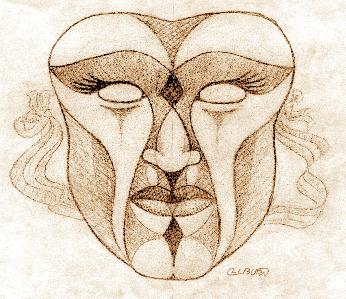 "It's just Halloween.
I have my Bob Dylan
mask on...
I'm masquerading."
(Click to hear it in RealAudio)
This is a scan of a pencil drawing that I did a couple of years ago. It's an idea that I've scribbled for years: two opposing profiles forming a front view. The original idea here was to use one profile as comedy & one as tragedy but the resulting front view was pretty wierd, so I abandoned that plan. The sepia tone was added after scanning...